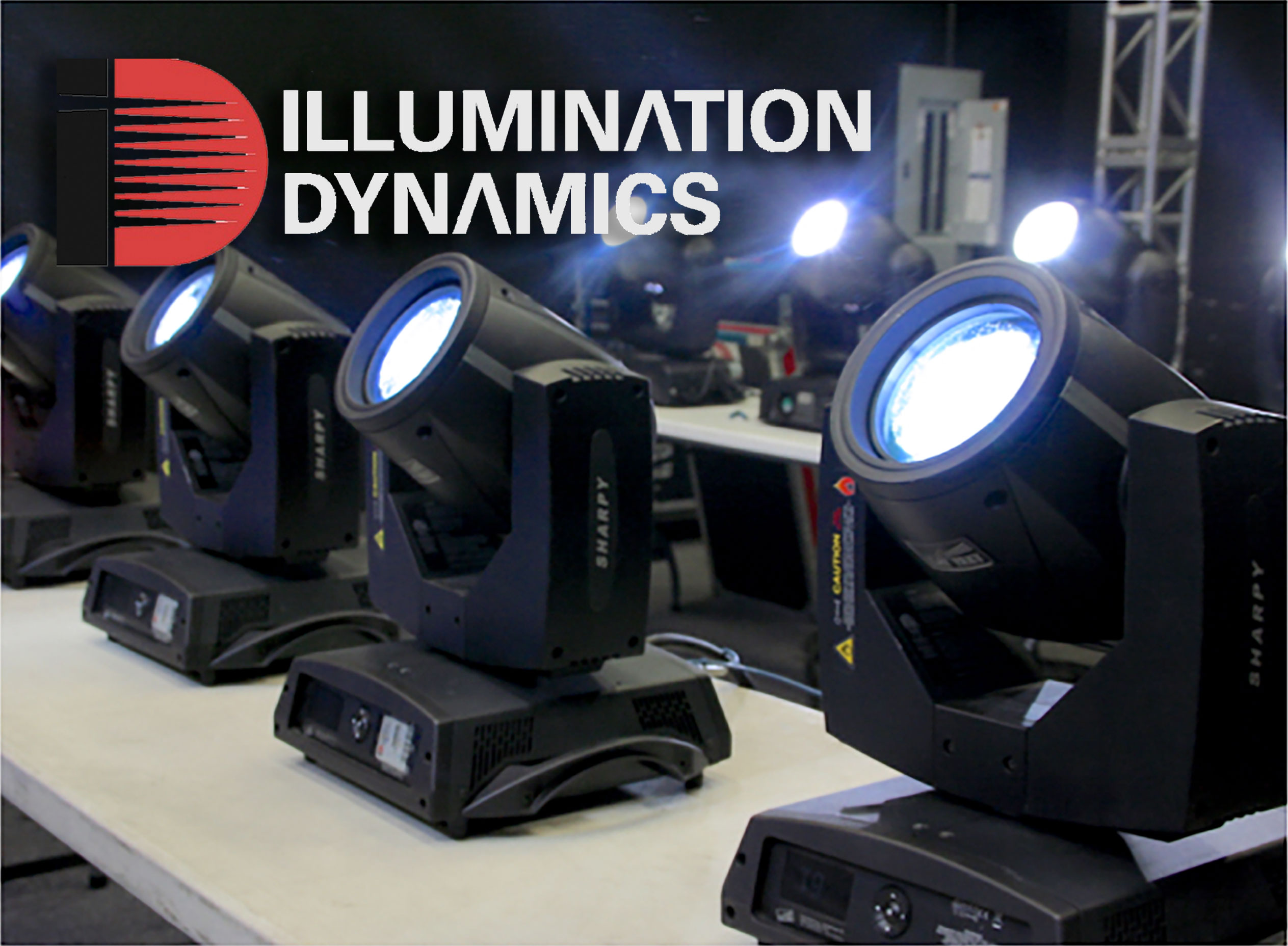 Tiger Group Selling Excess Filmmaking Equipment from Illumination Dynamics
Tiger Group is liquidating high-quality studio and automated stage lighting surplus to the ongoing operations of Illumination Dynamics, valued at more than $5 million. This is a unique offering of professionally maintained and serviced equipment.
According to the Company's Website, Illumination Dynamics (ID) is a full-service rental equipment provider with offices in Los Angeles and Charlotte. ID was founded in 2001 by a team of industry experts and provides the highest quality product, the latest technology and the best customer service from highly skilled, knowledgeable personnel in the motion picture, TV, commercial, automated, theatrical, special events, broadcast power and support industries nationwide.
The assets up for strategic liquidation include a wide array of conventional and automated lighting gear manufactured by names like ARRI, Clay Paky, Kino and Coemar, along with Grand MA consoles, and other equipment by companies like ColorBlaze and Vari-Lite.
"This sale presents an extraordinary opportunity for professionals — including rental companies, studios, production companies, night clubs, educational and religious organizations — to acquire top-flight lighting equipment at liquidation prices," said Jonathan Holiday, Business Development, of Tiger's Commercial & Industrial Division.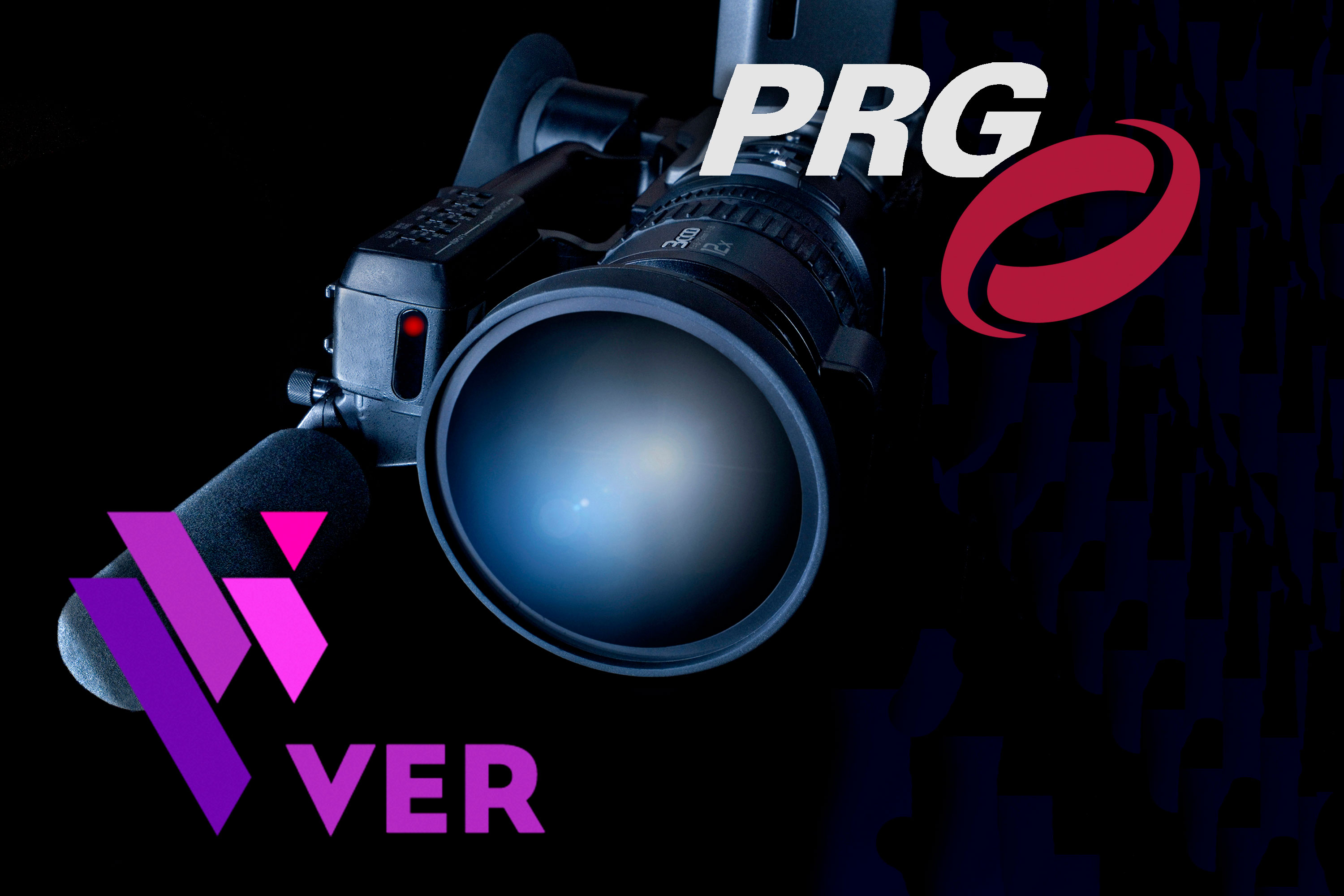 Tiger Group Selling Excess Equipment From Entertainment and Event Production Technology Leaders PRG and VER
Convention centers, theaters, religious organizations, nightclub owners, and others can snatch up pro-level projection equipment at a steep discount when Tiger Group liquidates high-quality projectors and lenses from PRG, the global leader in production services and solutions, and VER, the largest provider of rental equipment to production professionals. The two companies merged in August 2018, resulting in surplus equipment from their combined inventories.
The assets being sold represent a unique offering of professionally maintained and serviced equipment, including projectors and lenses – some with cases — manufactured by names like Barco, EIKI, Christie, NEC, Panasonic, Sanyo, Sharp, and Sony. They have been deployed at major sporting events, concerts featuring top performers, and other major productions.
"This liquidation presents an extraordinary opportunity for concert venues, large nightclubs, AV rental companies, event planners and other large-event producers to acquire top-flight, well-maintained professional-quality projectors and lenses," said Jonathan Holiday, Business Development Manager of Tiger's Commercial & Industrial Division. "They will be available at liquidation prices at discounts of up to 50% off acquisition cost."
PRG acquired VER in August 2018, and the two brands pursue distinct missions: PRG focuses on production solutions and services while VER provides a vast inventory and skilled support to production professionals. Clients in television, cinema, live music, sports and corporate rely on their equipment and expertise in audio, video, lighting, LED, cameras, rigging, media servers, fiber and more.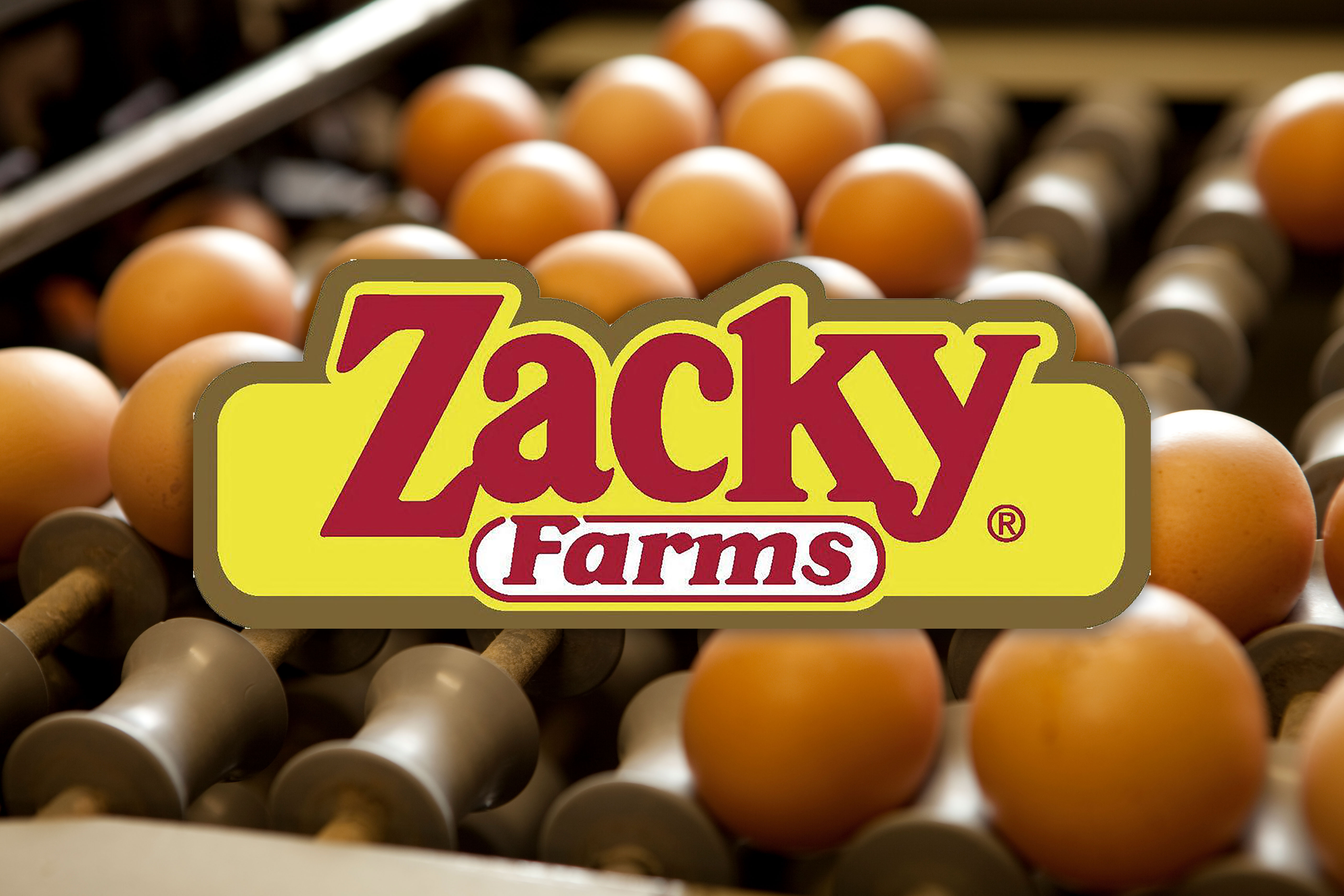 Tiger Group to Sell Assets Formerly Owned by Zacky Farms in Two Auctions
Pursuant to a UCC foreclosure process, Tiger Group in cooperation with Barliant Auctions, accepted bids for a live online auction on March 5 for more than 200 units of well-maintained — as new as 2016 — rolling stock and farm equipment, including truck and farm tractors, poultry haulers, feed trailers, water trucks, pickup trucks and more. The assets were formerly owned by Zacky & Sons Poultry, LLC (dba Zacky Farms), which filed for bankruptcy November 13, 2018.
Tiger and Barliant Auctions will follow that with a separate, two-day live online auction commencing March 12 for Zacky Farms' poultry processing operations, including slaughter, whole bird packaging, boning and hot dog processing facilities and associated real estate. In advance of the event, Tiger is accepting offers for complete facilities or large blocks of the manufacturing assets. Interested parties may also submit offers — inclusive of real estate — to be sold with the cooperation of the real property secured parties.
The two-day poultry processing operations auction will begin at 10:00 a.m. (PT) March 12 at www.SoldTiger.com. Previews of the assets–which are located in Fresno, Kerman and Stockton—can be arranged by contacting Tiger Auction Operations Manager Wayne Hecht at (617) 207-0165 or whecht@TigerGroup.com.
"Food processing, agricultural, transportation and other companies will find tremendous value in the wide range of specialized assets and rolling stock presented in these auctions," said Wayne Hecht of Tiger's Commercial & Industrial Division.
Available rolling stock in the March 5th event included more than ten 2013 Freightliner truck tractors; Ford, Chevrolet and GMC pickups and vans; and more than 70 dry van, reefer, poultry and utility trailers manufactured by Great Dane, Utility and others.
Farm and factory support equipment up for bid in the March 5 event included tractors manufactured by Kubota, John Deere, New Holland and others; electric and liquid propane gas forklifts; pallet jacks; and more.
Poultry processing operations offered in the March 12-13 auction include a USDA turkey and chicken slaughter facility and whole bird packaging plant. Other major assets up for bid include a modern 100,000-square-foot hot dog processing plant with multiple vacuum blenders, a Weiler grinder, vacuum tumblers, Multivac packagers, a Weber slicing line, and a quality control laboratory featuring a Shimadzu chromatograph.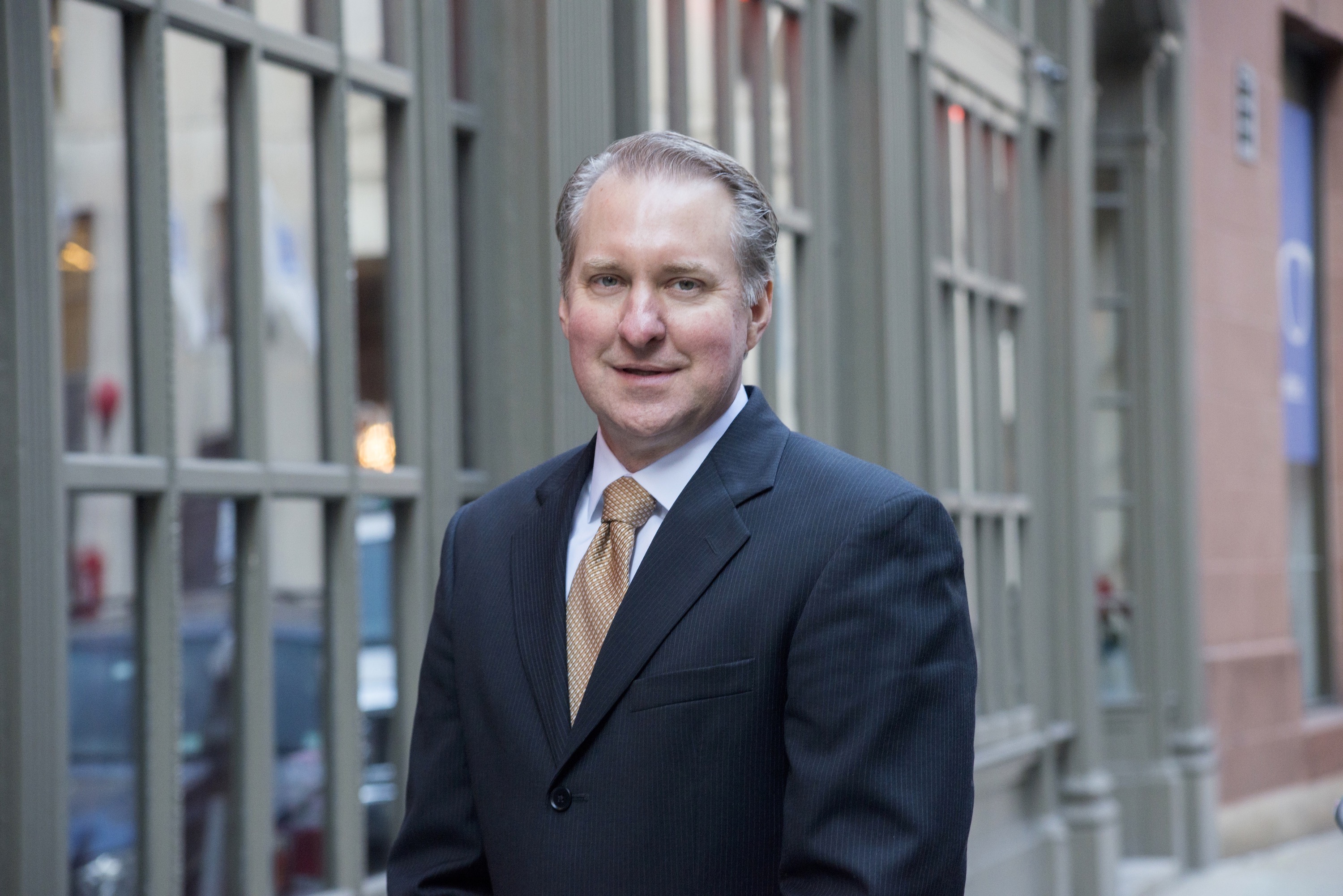 Interview with Chad Farrell, Managing Director of Tiger's Commercial & Industrial Division
What were the highlights in your first year of leading the Tiger Commercial & Industrial Group?
I took over leadership of the group early in 2018 and it has been remarkable to have the opportunity to lead such a talented and experienced team that is very passionate about our industry. Our team completed several unique deals last year, including the liquidation of PrimeEquip in the construction industry, Keslow Camera in the audio-visual industry, as well as four oil and gas equipment liquidations. We had superb JV partners on all of these deals, which was key to successfully executing the projects. Due to these deals as well as many others, we were able to significantly grow our revenues over the course of the year.
We also created a new Biopharma Joint Venture Partnership with Liquidity Services to increase our focus on the Biopharma vertical and are currently working our first Biopharma project with the liquidation of Product Quest Manufacturing in North Carolina and Florida.
One of the most rewarding accomplishments of the year was not only leading a great team but also to add new team members to help us better serve our customers and partners. Key additions included auction industry veterans Maria Hoang, who leads our Sales Operations, and Jonathan Holiday, the primary Account Manager who leads our audio visual vertical.
How did you get into the machinery liquidation business – What is your background?
I started my career working for Cameron Iron Works as an oilfield engineer, working on drilling rigs, pipelines, and in refineries as well as in the company's machine shops. This allowed me to get a tremendous amount of hands-on experience in the industrial world and really learn about many different types of machinery. After five years, I left Cameron to join Ernst & Young in their business process improvement practice, assisting companies in turning around parts of their businesses. Then in 1999, I helped launch an online marketplace and auction company in the energy industry – Network International. We started out doing both live and online auctions and were able to grow the company by selling surplus equipment for large oil and gas companies, including names like BP, Chevron and Shell. Another interesting stage in my career was serving as the SVP of Operations at SalvageSale, liquidating highly distressed salvage assets that were part of a commercial insurance claims. We worked in every industry, auctioning capital assets from all over the globe, including equipment from the mining, transportation, manufacturing and construction sectors, as well as metals, chemicals and technology. It was an exciting challenge to learn a new industry quickly and then liquidate the salvage in less than 20 days. One of the things I have learned over the years is that I really enjoy the challenging deals as well as the larger transactions. The largest auction I have ever completed was for three gas turbines that sold for over $25 million – amounting to a very satisfying and enjoyable auction day.
What attracted you to Tiger?
One of the big things that attracted me to Tiger was the very talented and experienced team at the company. I had known several of the people at Tiger for a number of years and always enjoyed working with them on deals. Culture is very important to me and the atmosphere of working hard and having fun was also attractive. Tiger has a great brand and reputation in our space as well as the capital and strong financial resources to be able to execute on any opportunity – no matter how large. The management support and leadership at the company is also remarkable – Dan Kane and Michael McGrail are long- term, innovative thinkers with a very successful track record.
What are the strengths or core competencies of Tiger C&I?
We have excellent client relationships that have been forged over the years. Our Business Development and Marketing Leader, Michelle Salazar, seems to know everyone in our industry and is exceptional at telling our story. As mentioned, our partnerships are key and we always to try to add as much value as possible to every deal with our partners. Internally, our team members bring strong valuation and analytical skills to the table, and we have an outstanding appraisal practice at Tiger to lean on when needed. We are also creative in how we structure deals to help our clients achieve maximum recoveries in a distressed situation. Beyond that, our marketing team as well as our auction operations led by Wayne Hecht are second to none – we attract serious buyers and run professional auctions on every sale.
How do you see the C&I group evolving in 2019 and beyond?
The Tiger C&I group has been known historically as being generalists and we will continue to solve problems for our clients in every vertical. However, I think you will see us leverage our strengths to go deeper into a few select verticals – including the energy, transportation, construction, and AV sectors in 2019. As always, we will continue to forge deep relationships with our partners and add talent to the team – we are continuously looking for exceptional people that fit our culture.
Any exciting deals in the near future?
One particular standout is the Zacky Farms liquidation that we are completing this quarter. This is a complex project with multiple locations. We also continue to work on the Product Quest project in the Biopharma space. In the alternative energy sector, we recently acquired the Inaeris biofuel processing pilot plant in Houston with Federal Equipment and are working closely together to liquidate the plant.
In summary, we are looking forward to another great year of serving our clients in 2019.