Tiger Capital Group Appoints New General Counsel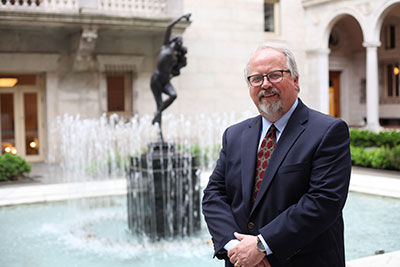 Mark Naughton has joined Tiger Capital Group as Senior General Counsel. The veteran in-house and outside counsel comes to the New York-headquartered asset valuation, advisory and disposition services firm with over 14 years' experience in asset disposition projects and 30 years of experience in bankruptcy-related services. He represents debtors, trustees, secured creditors, creditors' committees, and unsecured creditors in all aspects of bankruptcies, workouts and related litigation.
From his base in Chicago, Naughton will be responsible for structuring, negotiating and documenting transactions for each of Tiger's divisions, counseling the team on strategic and legal questions related to various business units and transactions, and supervising outside counsel.
"Mark is extremely respected in the financial services world," stated Michael McGrail, Chief Operating Officer of Tiger. "By bringing him into the Tiger family of companies, we are strengthening our internal team, expanding the level of expertise we offer our clients, and positioning ourselves for even greater global growth."
Naughton joins Tiger from asset liquidation company Yellen Partners, Deerfield, Ill., where he served as Executive Vice President/General Counsel since 2015. From 2003 to 2015, he was Senior Vice President/General Counsel at Great American Group, working on major retail liquidations, including Circuit City, Target Canada, Linens n Things, and Tower Records, as well as such industrial/wholesale cases as Collins and Aikman, Pacific Lumber, and Eagle Foods. Prior to joining Great American Group, Naughton spent eight years as a partner in the restructuring group at Piper Rudnick (now, dla Piper) where he was involved in many large bankruptcy cases, including National Steel Corporation, Lids Corp., Outboard Marine Corporation, and Mother's Stores. Naughton earned his law degree at Northwestern University, School of Law, Chicago, Ill., and a Bachelor's Degree, Magna Cum Laude, from Marquette University, Milwaukee, Wisc.