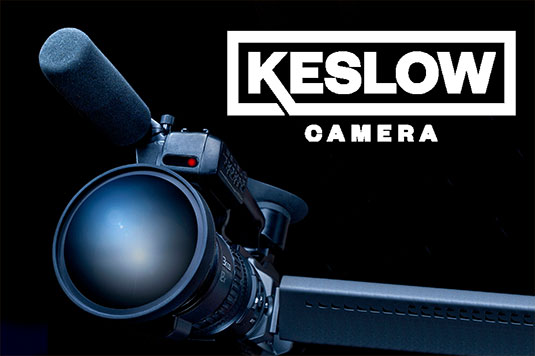 Surplus Keslow Cinematography Gear Up For Auction
Tiger Group, in cooperation with Hilco Industrial, held a live/online auction webcast for high-quality, surplus cinematography gear that was excess to the ongoing operations of Keslow Camera, North America's largest AV rental company.
The October 24 offering was designed to reduce inventory redundancies following Keslow's earlier acquisition of Clairmont Camera. The assets include digital cameras with all accessories, prime and zoom lenses, telephoto and specialty lenses, follow focus kits, heads, monitors, and media. The sale also features more than 3,000 filters from Tiffen.
"It's rare to find so many high-quality cameras with accessories available for auction," said Holiday. "Rental companies, studios, production companies, and independent producers had a unique opportunity to purchase gear in excellent condition at below-market prices from one of the industry's most reputable rental companies."
Leading manufacturers featured in the sale include Arri, RED, Sony, Transvideo, TV Logic, Angenieux, Cooke, Nikon, Nikkor, Zeiss, Canon, Fujinon, Tiffen, Schneider, Bazooka, Pearson, Tilta and Paralinx.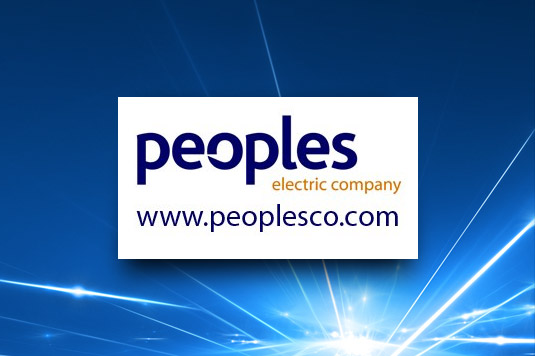 Well-Maintained Electrical Contracting Service Equipment, Vehicles, Tools and Other Assets Liquidated at Bankruptcy Auction
By order of the U.S. Bankruptcy Court, District of Minnesota, Tiger Group, in cooperation with Loeb Winternitz, conducted an online-only offering for well-maintained trencher/cable plows, hydraulic mini excavators, service trucks and other vehicles, and electrical parts inventory formerly owned by People's Electric Co., Inc. The offering from the shuttered electrical contracting company also features ATVs, hydraulic and portable benders, traffic and streetlights, a wide selection of power and hand tools, and other equipment.
"Electrical contractors, mechanical, electrical and other engineering service providers, and utilities were interested in the broad-based offering of well-maintained equipment, vehicles and inventory available at this auction," said John Coelho, Senior Director of Tiger's Commercial & Industrial division. "In addition to the breadth and quality of the assets, the competitive pricing should result in robust activity."
"People's Electric was a well-known, multi-generational contractor in the greater Minneapolis-St. Paul metropolitan area," said Charles Winternitz, President of Loeb Winternitz Industrial Auctioneers. "With this auction including such a large offering of service equipment, vehicles, and electrical and piping inventory, we anticipated that contractors would come from far and wide to participate….and they did."
The offering included a 2014 Ditch Witch ride-on trencher/cable plow with only 939 hours, trenchers and excavators by manufacturers like Case and Takeuchi. A Sterling crane truck with a USTC Manitowoc crane, along with a Freightliner digger utility truck with a Terex Commander crane also sold.
The sale also saw Dump trucks, service trucks, cargo vans and pickup trucks by companies like Freightliner, Ford and Chevrolet will also be offered for sale. Flat bed, cargo and reel trailers will be up for bid, along with a John Deere ATV…all liquidated.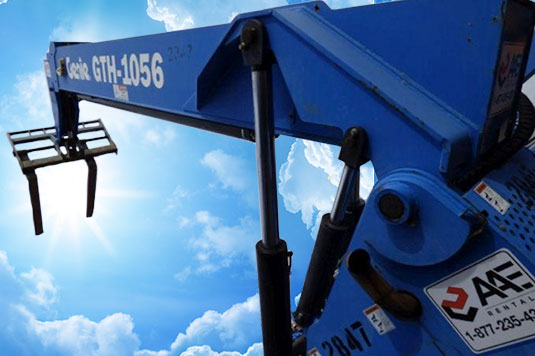 Back from the Field, Aerial Access Equipment's Entire Fleet of Construction Rental Assets Hits the Block in a Two-Day Final Auction
Tiger Group conducted the final dispersal auction of Aerial Access Equipment's aerial lifts and construction fleet assets on Nov. 19-20, with all remaining rental units returned to AAE's yards. The multimillion-dollar sale of more than 900 lots benefits creditors of AAE, formerly among the Gulf Coast's largest operators of construction equipment rental fleets, as it winded down its operations.
"The two-day auction marked an extraordinary opportunity for construction and equipment-rental companies across the country to acquire new units for their fleets at auction," said Chad Farrell, Managing Director, Tiger Commercial & Industrial. "Much of this inventory—including equipment by brands such as JLG, Genie, SkyTrak, Skyjack, Snorkel, John Deere and Kawasaki—was in desirable condition and will bring in money for years to come. In fact, some of it rolled off the assembly line in 2018."
"The size and scope of AAE has meant that, up until this November auction, some of its best units have been out at construction sites around the Gulf Coast," Farrell noted. "With everything now back in the yards, buyers gain access to the complete range of AAE's rental-fleet assets."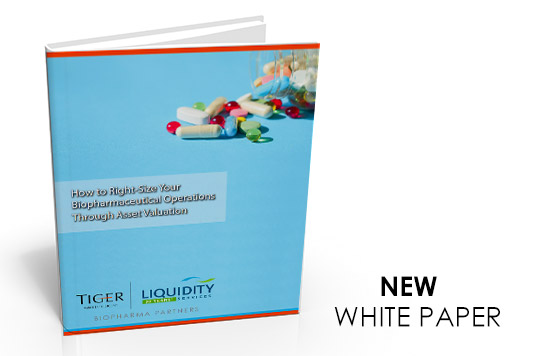 How to Right-Size Your Biopharmaceutical Operations Through Asset Valuation
The beginning of the 21st century is the biopharmaceutical
industry's renaissance. Record numbers of drugs are being approved – not only across traditional therapy classes like small molecules and biologics, but also
for cutting-edge gene and cell therapies.
Despite this golden age of biopharmaceutical innovation, however, it's normal for drug candidates and biopharma companies to struggle and sometimes fail. Fierce competition and expiring patents drive the price of older products to their knees, while R&D and policy headwinds stiffen – especially around the hot-button issue of drug pricing.
As a result, pharmaceutical buyers frequently merge with budding biotechs for new products and technologies, while increasingly seeking alternative funding sources through strategic downsizing and operation consolidation.
At the end of their business life cycle, biopharma companies can leverage their currently owned assets and collateral through accurate third-party valuation and sales services to return maximum value to internal and external
stakeholders alike.
Download the Free White Paper
How to Right-Size Your Biopharmaceutical Operations Through Asset Valuation
Published by Tiger Group and Liquidity Services

Tiger: Our Year in Review
In 2019, the Tiger Commercial & Industrial (C&I) Division continued to grow as we dedicated ourselves to assisting our clients in the disposition of assets across a number of verticals and assets classes. At Tiger, we pride ourselves on providing divestment solutions for Machinery and Equipment, Inventory, Accounts Receivables, and Real Estate – and many of our clients have asked for a comprehensive solution to their divestment needs.
Although, we sell assets across a wide range of verticals, we are continuing to develop deeper expertise in Audio Visual, Construction, Transportation, and Energy assets. Our disposition process focuses on the highest return activities early in the process by working toward selling on a turnkey basis followed by orderly liquidation sales and then an auction when appropriate.
Over the course of the last year we executed several significant projects for our clients. We sold two companies on a turnkey basis including the M&E, Inventory, and Real Estate of biopharma firm Product Quest on behalf of the Chapter 7 Trustee as well as the assets of Hollywood Audio Visual equipment rental firm, Cineworks Inc. In addition, we executed an eight figure transaction for the assets of construction equipment rental company Aerial Access Equipment, by marshalling, marketing, and selling over 2000 pieces of construction equipment. These transactions and many others were supremely executed by our C&I team led by our Operations Director, Wayne Hecht and our Marketing and Sales Ops Director, Maria Hoang.
We continued to grow the C&I team in 2019 and added George Laidlaw to enhance our Business Development opportunities and Kyle Lewis as our new Senior Accountant to improve our financial tracking and settlement processes. Cristal Bernal led our customer buyer support efforts and was promoted to lead our office team in California.
We hope to build on our success in 2019 by continuing to partner with you to complete successful transactions on your behalf in the upcoming year. We hope to see you at many of the industry events and conferences in the next 12 months and please look for us at the TMA Distressed Conference in early February. As always, feel free to reach out with any questions or comments.
Thank you,
Chad Farrell
Managing Director, Tiger Commercial & Industrial