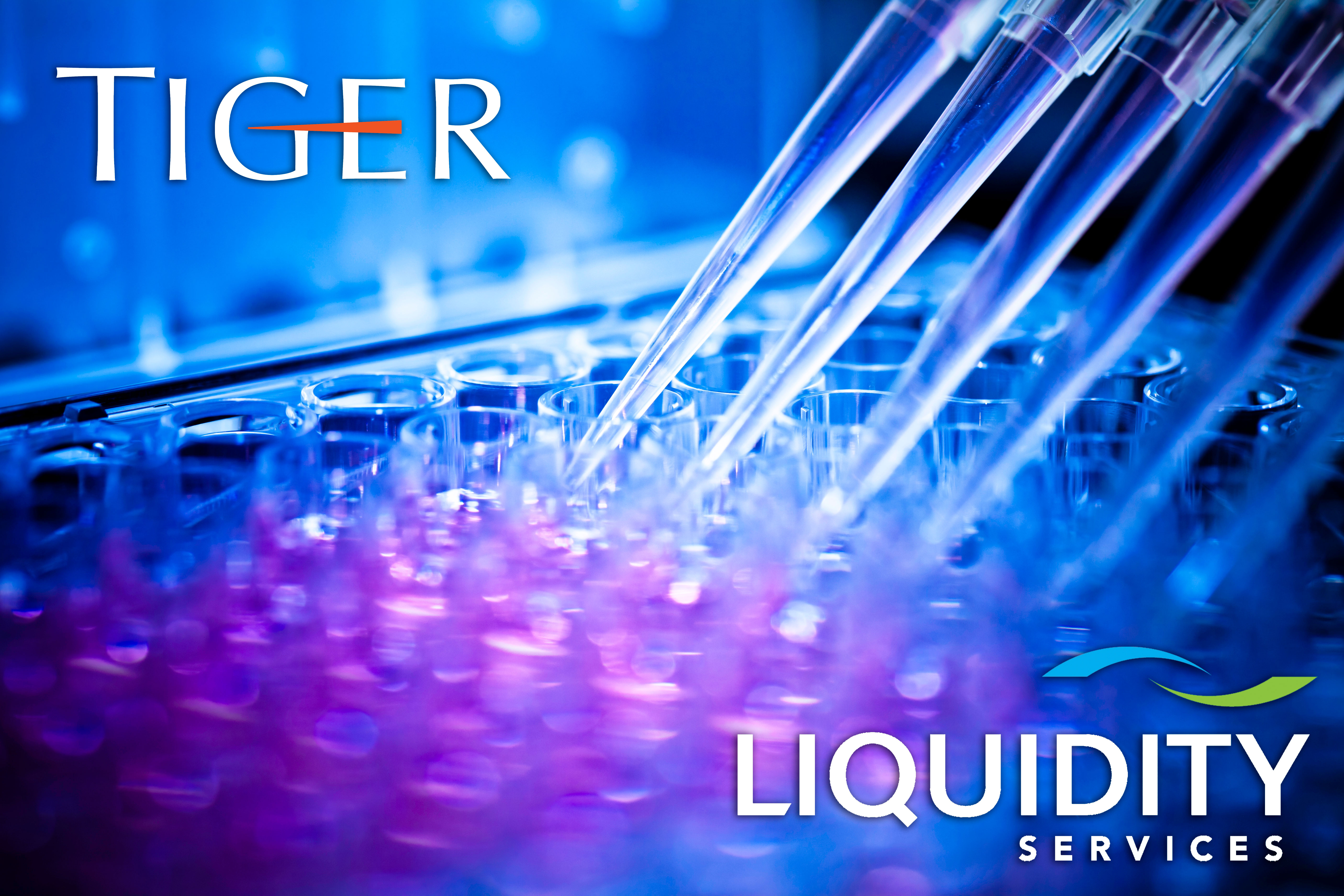 Tiger Group, Liquidity Services Partner to Focus on Distressed Assets in Biopharma
Tiger Group and Liquidity Services, Inc. announced the launch of a partnership focused on rapid, efficient and high-recovery disposition of assets from distressed organizations in the biopharmaceutical manufacturing industry.
Tiger Liquidity Services Biopharma Partners is comprised of two companies with substantial capital resources as well as deep experience in sector-specific asset valuations, sales and remarketing. By formally entering into a joint venture, experts from both companies become part of a collaborative team that can leverage a full range of sector-specific services, including buyer screening, export control and compliance with regulations surrounding asset inspection, handling and removal.
The partnership can provide immediate capital infusions by disposing of biopharma assets via online auctions, consignment sales or direct negotiations with global buyers. It also has the capital resources to purchase such assets outright in principal deals.
"We have an existing partnership with Liquidity Services in the oil and gas industry which has translated directly into greater efficiency and higher-touch service, which ultimately puts additional dollars into our clients' pockets," said Jeff Tanenbaum, executive managing director of Tiger Group. "When you consider the resources and expertise of both firms, which collectively have sold assets worth billions of dollars, it's clear that this is a powerhouse partnership. We're bringing new capabilities to professionals working with bankrupt or distressed entities in biopharma."
Liquidity Services' expertise in biopharma remarketing is reflected in a track record that includes more than $500 million in biopharma asset sales with multichannel access to 76,000 registered buyers in this sector. Liquidity Services' extensive relationships in biopharma are reflected in its consistent work on strategic dispositions of excess assets for the leading global pharmaceutical companies.
"Buyers all over the world routinely visit Liquidity's online marketplace on their GoIndustry DoveBid platform to bid on items like nuclear magnetic resonance devices, mass spectrometers or high-performance liquid chromatographs," Tanenbaum said.
Tiger has 40 years of experience in structuring disposition events globally and appraises more than $30 billion in commercial and industrial assets annually," noted Nick Taylor, Senior Vice President of Global Sales, Liquidity Services. "Tiger is well known for its insolvency expertise and process-oriented approach to maximizing net recoveries. Its relationships in the distressed space are second to none."
"Tiger Group and Liquidity Services are a perfect fit for biopharma," Taylor added. "Together, we have the marketplaces, the buyers, the historical sales data and the years of experience needed to help insolvency professionals seize opportunities in this dynamic sector."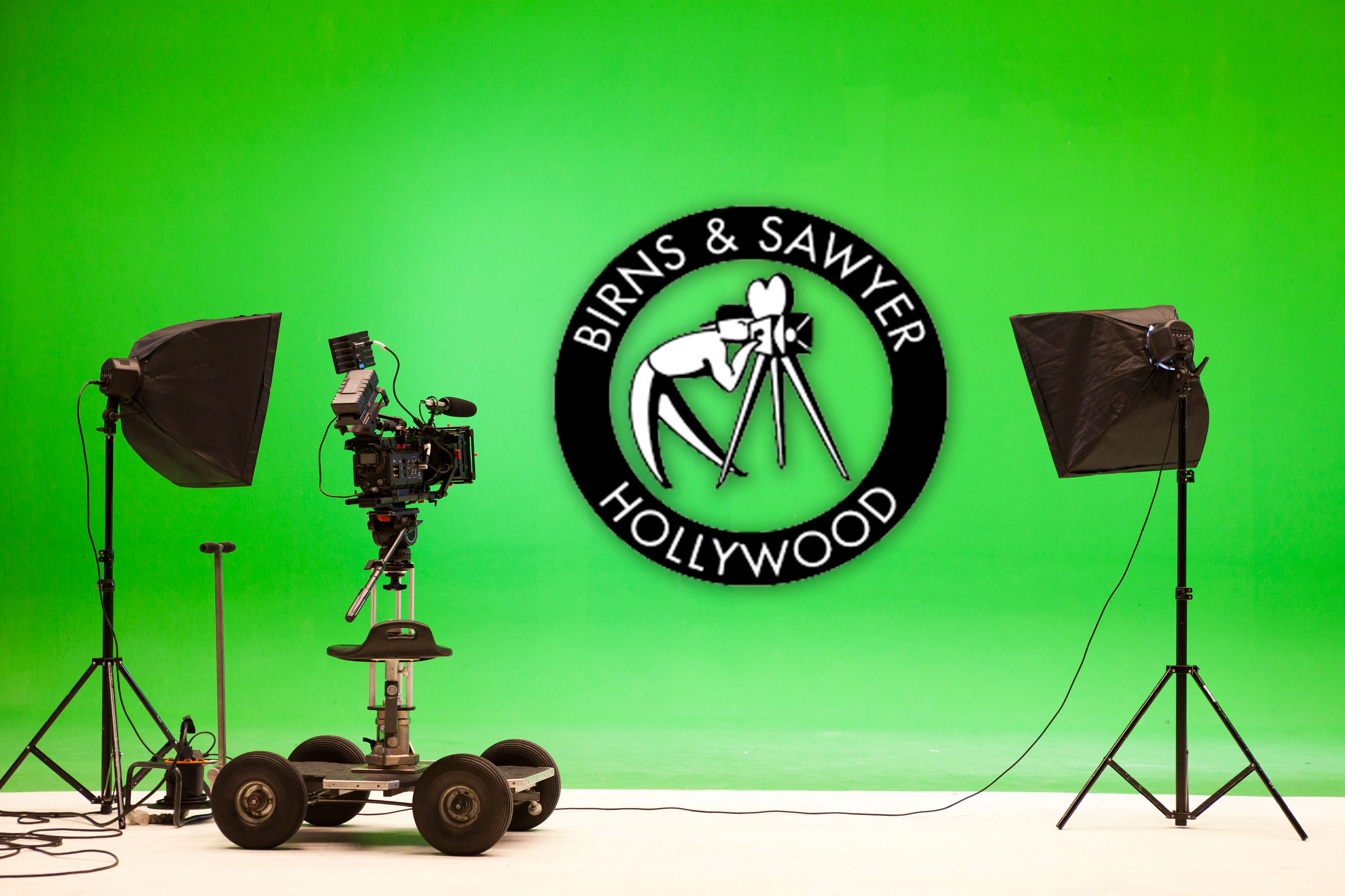 Birns & Sawyer: Tiger Hosts Auction for Legendary Camera Rental Firm
Ahead of the 2019 retirement of Birns & Sawyer Inc. owner William Meurer, Tiger Group will conduct an online-only auction on December 13 of excess rental and sales inventory. Items up for bid from the historic motion picture equipment rental and sales house include cameras, lenses, conventional and LED lighting, heads, sliders, follow focus, matte boxes, monitors, digital wireless and data storage, and electronic viewfinders.
The Dec. 13th auction features a variety of new and professionally maintained cameras and other equipment curated from excess inventory of Birns & Sawyer, the historic motion picture equipment rental and sales house.
The Dec. 13th auction features a variety of new and professionally maintained cameras and other equipment curated from excess inventory of Birns & Sawyer, the historic motion picture equipment rental and sales house.
The auction's offering also includes a wide range of new and professionally maintained lenses and lens sets from Cooke, Ultra Prime, and Zeiss.
The auction's offering also includes a wide range of new and professionally maintained lenses and lens sets from Cooke, Ultra Prime, and Zeiss.
The sale is aimed at trimming the North Hollywood company's inventory in preparation for a planned January relocation from its 8,000-square-foot facility in North Hollywood to a 4,500-square-foot site in Burbank. The auction will feature many new items, including Zeiss lenses, Panasonic and Sony digital cameras, Quasar LED tubes, as well as slates, hi hats and other products manufactured by Birns & Sawyer. Also included is a large selection of K5600 HMI lighting, Kino Flo LED Select lights, Porta Jib with track, and current model digital cameras and lenses.
Online bidding will start on December 6 at www.SoldTiger.com and will close in rapid succession, live auction style on December 13, beginning at 10:30 a.m. (PT). Previews of the assets being offered will be held at the Birns & Sawyer facility located at 5275 Craner Ave., North Hollywood, on December 12, from 10:00 a.m. to 4:00 p.m. (PT). The event represents the latest in a series of sales and auctions from Tiger for AV companies across the U.S.
"After many storied years, we are pleased to see the Birns & Sawyer legacy continue as we assist the company in its transition plan and the move to its new location," said Tiger Group Executive Managing Director Jeff Tanenbaum. "The auction will feature equipment from Arri, Panasonic, lens sets from Cooke, Ultra Prime, and Zeiss, plus many more top-notch gear makers at competitive prices."
Founded in 1954, Birns & Sawyer is Los Angeles' original motion picture camera rental house. The company rented equipment used on classic movies like Lawrence of Arabia, Easy Rider and Bullitt. In 1998, cinematographer/gaffer William Meurer acquired Birns & Sawyer and merged the legacy business with his existing lighting and grip company, Gunner Lighting, making Birns & Sawyer a full solution rental house for any production.
Following his retirement, CEO Maurer will be handing responsibilities for day-to-day management to Cinematographer and long-time employee Jeff Jackson and industry veteran Michael Shugrure. Mari Acevedo will continue to manage the company's sales division.
In addition to the items noted above, the auction will include a large quantity of lens filters, camera accessories, brand-new production inventory, signal generators, memory cards, battery systems dollies, stands, flags, hardware, memorabilia, and office furniture.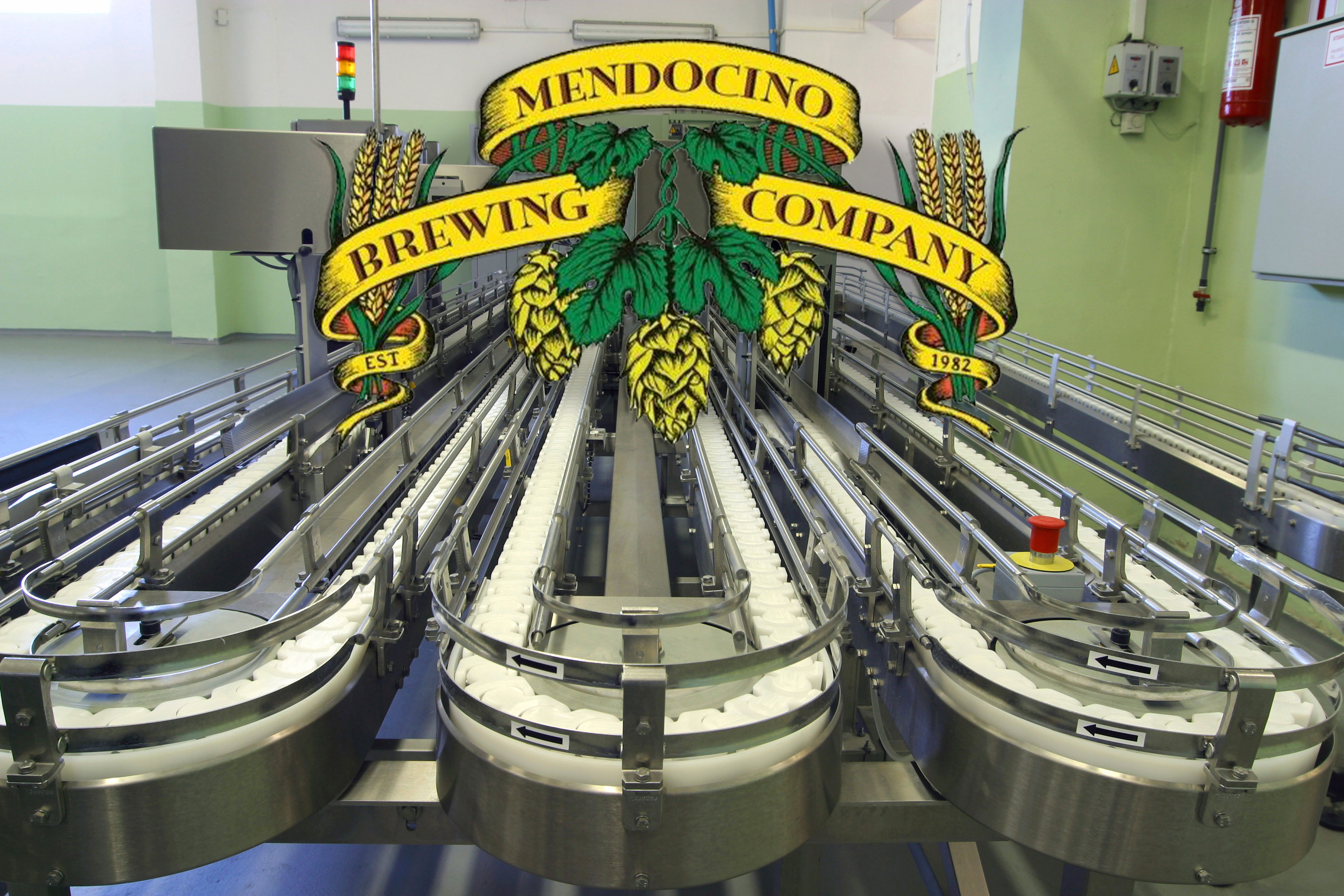 Mendocino Brewing: Tiger, Schneider Industries Sell Complete Brewery Assets of Olde Saratoga Brewing
Tiger Group and Schneider Industries, Inc. conducted a live online auction of the complete brewing operations of Olde Saratoga Brewing on August 28. Following the closure of the New York subsidiary of California-based Mendocino Brewing, the assets were offered as a turnkey operation or on a piecemeal basis. The assets included a pristine, 125-barrel-per-day brew house, a Krones/Pearson bottling line, an automatic keg washing and filling system, a laboratory and tasting room, and furniture.
"This offering provided a unique opportunity to acquire a full-service brewery at hard asset value," said John Coelho, Senior Director of Tiger's Commercial & Industrial division. "The ability to submit piecemeal bids also offered craft breweries, cider making, and other food and beverage manufacturers the opportunity to purchase individual assets at liquidation prices."
"This equipment provided companies with a tremendous opportunity to either start an operation or add to their current capacity," added Bruce Schneider, President of Schneider Industries, which represents food and beverage companies around the world, offering surplus equipment.
Established in 1997 in Saratoga Springs, Olde Saratoga Brewing Company provided East Coast brewing for Mendocino Brewing. At its peak, Olde Saratoga Brewing Company was the fourth largest brewery in New York State and produced more than 30 different types of high quality, fresh craft-brewed ales and lagers. The facility is located about 15 minutes from I-87 and about seven miles from Saratoga County Airport.
A diverse pool of global prospects from across the US, Canada and South America participated in the sale, including 13,000 unique visitors to the Tiger bidding site and, ultimately, 59 active bidders. Sales well exceeded client expectations and helped return the building to the landlords in compliance with strict lease requirements.
The auction's selection of grain storage, delivery systems and preparation assets included a Friesen 2,959-cubic-foot carbon steel silo with rotary feed gates, a 2012 Cablevey stainless steel enclosed tubular drag cable, disc conveyor and hoppers, and more.
The brew house included stainless steel steam jacketed tun, pre-run, brew kettle and other tanks; a malt handling system control panel with Allen Bradley controls; 7,600-gallon stainless steel storage tanks; and other equipment. Olde Saratoga's fermentation area featured multiple 30-bbl to 500-bbl stainless steel jacketed tanks, a two-tank CIP System, a 40-horsepower stainless steel disc centrifuge, and a diatomaceous earth filter with agitation tank.
The facility's 2012 automatic keg washing and filling system featured five washing heads, one racking head, a direct flow control filling system, a 60-keg-per-hour infeed and discharge conveyor. A complete 220-bottle-filling line that was up for bid included a bottle unloading station with hydraulic scissor lift and accumulation conveyor, and a 50-head rotary bottle washer.
An on-premises tasting room featured a walk-in keg cooler, a tap system, a two-door stainless steel refrigerator, two TVs and more, in addition to shirts, glasses, growlers and other memorabilia, and office furniture and equipment.
The facility's well-equipped lab featured testers, a fume food, an orbisphere, a digital scale, a spectrophotometer, and other equipment.
Available plant support equipment included four air compressors as new as 2013, a cooling tower with an epoxy coated tank, two 100-ton liquid chillers, and other assets. The boiler room featured two 200-horsepower natural gas process steam boilers, and a condensation de-aerator tank with pumps, while the fully equipped maintenance shop contains a lathe, floor drill, hand and power tools, and more.
Rolling stock up for bid included tandem axle box and refrigeration trailers as long as 48 feet, a Chevy Astro van, a 3,800-lb., four-stage electric riding forklift, and other items.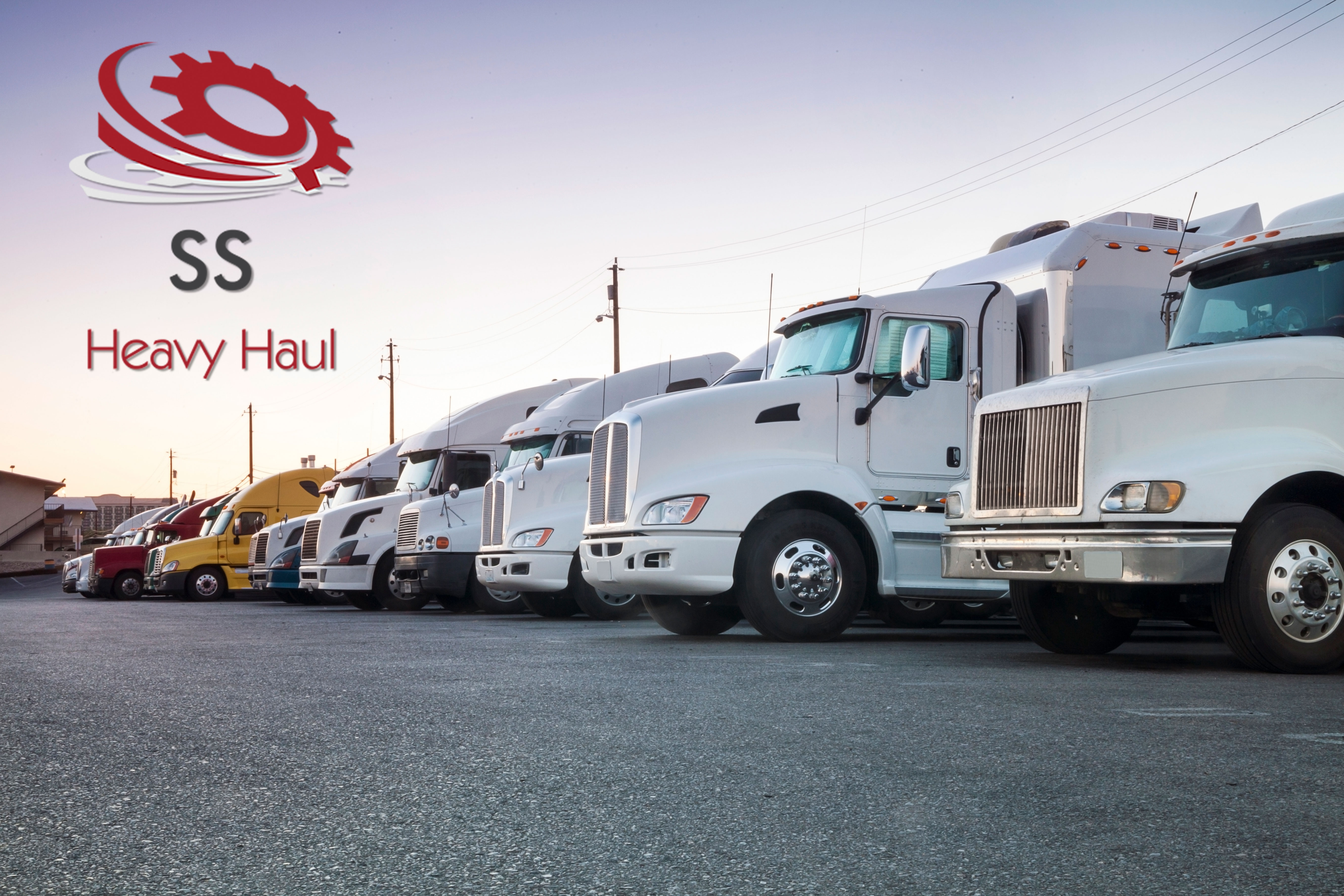 S&S Heavy Haul: Late-Model Tractor Truck and Tank Trailer Fleet
By order of the U.S. Bankruptcy Court, Tiger Group, in cooperation with Liquidity Services, conducted an online-only offering of late-model Kenworth, Peterbilt and other oilfield tractor trucks and crude oil tanker trailers formerly owned by S&S Heavy Haul LLC. The assets were primarily located at the bankrupt Idaho Falls-based company's facilities in Enid, Okla. and Steubenville, Ohio.
Tiger worked closely with the Trustee, Estate, and Lenders to develop a solution to find and secure the estate's assets for liquidation. The Tiger team recovered more than 40 tractors and trailers for the estate and moved the items to secured locations in preparation for sale. Marketing for the auction attracted over 6,000 website visitors, with 1,846 total bids placed by 44 bidders, resulting in sale values that exceeded the original appraised value of the assets.
"Trucking companies of all types, as well as those focused on the petroleum industry, found tremendous value in the range of tractor trucks and crude oil tanker trailers offered in this auction," said Chad Farrell, Managing Director of Tiger's Commercial & Industrial Division. "This represented a unique opportunity to acquire late-model, well-kept equipment at competitive prices."
The auction's selection of tractor trucks included models — as new as 2016 and 2017 — by Kenworth, Troxell, Peterbilt and Western Star. Crude oil tanker trailers by Troxell and others were also up for bid.