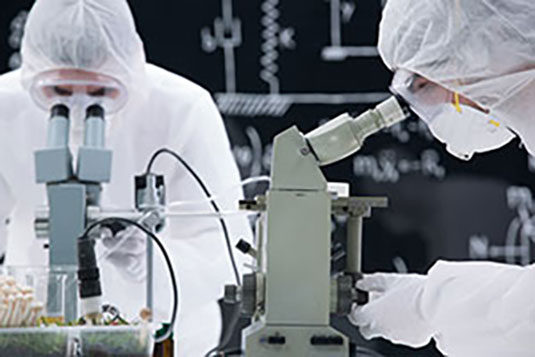 Tiger Selling Surplus Equipment from Ongoing Operations of Leading CBD and Cannabis Manufacturer
Sale features late-model M&E for use in cannabis, biopharma and other industries from facilities in Arizona, Florida and Nevada.
Tiger Group is now liquidating well-maintained, late-model machinery and equipment surplus to the ongoing operations of a leading dispenser and manufacturer of Cannabidiol (CBD) products, with a range of value-add uses in the cannabis and biopharma sectors.
This 2018 Agilent Gas Chromatography/Mass Spectrometry system is among the assets available in Tiger Group's sale of assets from a leading dispenser and manufacturer of CBD products.
With assets located at multiple facilities in Arizona, Florida and Nevada, the offering features a never-used 2019 2500 KW Cummins generator set mounted on a custom-built 13,000-gallon fuel tank with sound-proof enclosure; a triple quad mass spectrometer; gas chromatography systems; a bottle filler/capper; centrifuges; fume hoods; hot/stirs; vortex mixers; a multi-sampler; robofillers; microscopes; a short path mantle; vacuum pumps; convection ovens; plant support equipment and much more.
The equipment comes from such top manufacturers as Cummins, Agilent, Binder, Eppendporf, Labconco, Peak Scientific, Pfeiffer, Robofiller, Schaeffer, VTA, and Waters.
"The Tiger C&I team is pleased to have been chosen to market these assets by our client, which maintains a significant presence in the CBD marketplace," said Jonathan Holiday, Director of Business Development for Tiger's Commercial & Industrial division. "This late model state-of-the-art equipment can be utilized in various industries, including biopharma. We are also offering buyers a unique opportunity to purchase a brand-new Cummins Diesel Generator Set Engine."
Holiday added: "CBD manufacturers are going through enormous change and we are ready to assist our client in its efforts to streamline operations. Given the enormous growth in the cannabis market and the sustained strength of biopharma, we are already seeing a great deal of excitement around these assets."
Previews of the equipment are available by appointment at the sites in Mesa and Tempe, Ariz.; Oracle, Fla.; and Sparks, Nev. To arrange an appointment, contact Holiday at: (805) 367-3893, jholiday@tigergroup.com
To learn more about the assets, visit: http://soldtiger.com/cgi-bin/mndetails.cgi?tigergrp387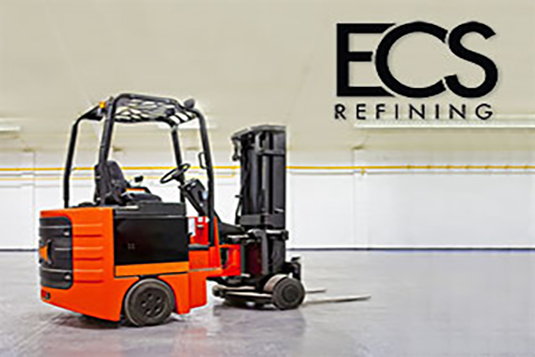 Assets From Former ECS Refining Plant in California Up for Bid
Buyers can acquire processing equipment from ECS' former Stockton, California, plant turnkey or piecemeal.
Tiger Group, headquartered in New York, in partnership with Aaron Equipment, Rosen Systems and Perry Videx, says it is accepting bids for ECS Refining's former recycling plant on South Sinclair Avenue in Stockton, California.
ECS filed for Chapter 11 bankruptcy protection in 2018 and shortly thereafter closed three plants across the country. Its former Stockton facility—which includes processing lines for e-scrap, TVs, glass and wood, as well as forklifts, office furniture and other assets—is available for immediate turnkey or piecemeal purchase. In addition, the real estate, a 262,000-square-foot building on 37 acres, is available for lease or purchase.
"After our group's successful turnkey sale last year of the ECS facility in Mesquite, Texas, this will be the final ECS Refining offering," says John Coelho, senior director at Tiger Group. "The Stockton plant was ECS' most significant operation. For companies in the recycling industry, this is a great opportunity to immediately acquire high-capacity, late-model assets to add or enhance capacity."
Manufactured by companies such as Titech (now Tomra), SSI Shredding Systems, Huron Valley Steel Corp. and West Salem Machinery, the equipment includes an electronic scrap shredding/separation line; a cathode ray tube monitor and projection TV separation and recycling line; and a wood pallet shredding and chipping line. All three lines are still installed as operated. Also available for immediate purchase are several forklifts, electric walk/ride low-lift pallet trucks and other material-handling equipment, along with office furniture and equipment.
David Goodman, executive vice president at Perry Videx, says, "Regardless of material—electronic waste, glass/CRT or wood—all three available lines are of the latest technology. This equipment has been well-maintained and is currently available to operate in place or be moved to an alternative site."
A detailed listing of asset specifications, with photos, is available at http://soldtiger.com/cgi-bin/mndetails.cgi?tigergrp388.
Interested parties may contact Coelho at 617-523-5866 or jcoelho@tigergroup.com.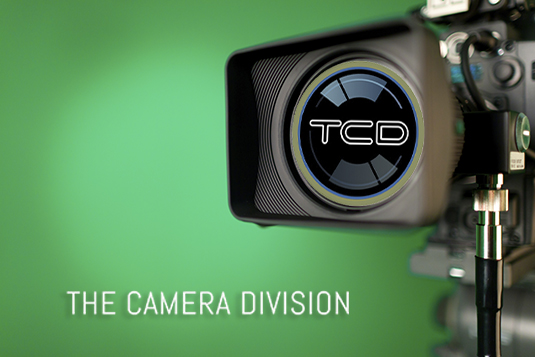 Tiger Group Attained New Highs in Numbers of Bidders for March Online Auctions of Professional A/V Equipment
Indicative of how online auctions can be an effective and safe way to market select commercial and industrial assets during the COVID-19 pandemic, Tiger Group reported that it attained new highs in the numbers of bidders during two sales it held in March for surplus professional-grade audiovisual gear.
The most recent of the online-only sales, held on March 31, drew 367 bidders from 34 states and nine foreign countries for excess gear from The Camera Division (TCD), the one-stop AV rental house formed in 2017 through the merger of The Camera House and Division Camera.
A 100-percent sell-through was achieved on TCD's offering of more than 200 pieces that included digital and video cameras, zoom lenses, lighting, matte boxes, monitors, jib arms, sliders, tripods, camera accessories, media, filters, and more. Foreign bidders and buyers hailed from Belgium, Canada, France, Israel, Japan, The Netherlands, Russia, The Ukraine, and The United Kingdom.
The previous sale on March 17 attracted 302 bidders from 30 states and nine countries outside the U.S. for surplus equipment from a major production supplier known for its support of award-winning work on major television and film productions. The more than 600 pieces up for bid included digital, video and action cameras, along with lenses, tripods, zoom controls, filters and other accessories.
Approximately 98% of the items in the mid-March auction were sold, drawing foreign bidders and buyers from Belgium, Canada, India, Israel, The Netherlands, South Korea, Switzerland, Turkey, and The United Kingdom.
"Tiger is proud to continue serving our clients and buyers in the AV sector during this extraordinarily difficult time, with these last two auctions attracting double the number of bidders we typically attract for our AV events," commented Jonathan Holiday, Director Of Business Development at Tiger's Commercial & Industrial Division. "We are navigating this challenging period with extreme due-diligence, following all state and federal guidelines to ensure the safety and well-being for our staff, customers and clients."
Holiday, who leads Tiger's AV vertical, reported that buyers primarily come from the media, entertainment and rental industries. "Our online auctions continue to offer top-notch gear for both live content and commercial advertising," he said.
He went on to note that at this pivotal time when AV equipment rental companies have been heavily impacted by shutdowns of movie and television productions, Tiger can work with them to monetize their excess gear through valuations and auction events. "With effective, highly targeted marketing that reaches the right buyers, our online auction platform provides rental houses and production companies with a means to safely move excess gear and attain competitive pricing in comparison to utilizing their own sales channels," Holiday said. "The proceeds from these sales of surplus gear are helping our clients navigate through this painful period, while keeping an appropriate level of inventory on hand for the time when productions resume."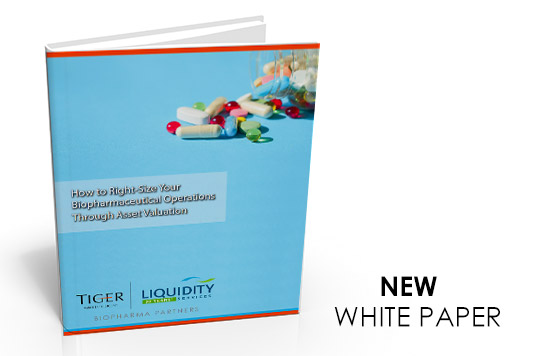 Tiger Liquidity Services Warns of Risks of Excess Assets in Biopharma Sector
Analysis by Tiger Liquidity Services Biopharma Partnership underscores the strategic value to hedge funds, private equity firms, asset-based lenders, and bankruptcy professionals of leveraging asset-valuation and disposition in the biopharma/pharmaceutical space
Tiger Liquidity Services Biopharma Partnership has issued a primer on how investors and lenders can bolster the position of biopharmaceutical firms by leveraging asset valuation and disposition to right-size these companies' operations, launch new products and acquire promising startups.
With substantial capital resources as well as deep experience in sector-specific asset valuations, sales and remarketing, Tiger Group and Liquidity Services. formed the partnership in Nov. 2018. It focuses on rapid, high-recovery disposition of assets in biopharmaceutical manufacturing using global marketplace channels such as AllSurplus.
The 13-page white paper is titled "How to Right-Size Your Biopharmaceutical Operations Through Asset Valuation." It explores three key takeaways:
Investors and lenders serving biopharmaceutical companies need partners specializing in asset valuation and liquidation to ensure companies' ability to maintain sustainable operations through down-sizing, or otherwise extract maximum recovery during bankruptcy scenarios.
Biopharmaceutical companies need new products to stay ahead of potential regulation, competition, expiring patents, and research & development failures—all of which eat into revenue and ultimately profits. Against that background, some companies may need to retrofit or replace existing manufacturing lines to produce tomorrow's drugs.
To bring new products to market, biopharma companies acquire new businesses – particularly biotechnology firms—with innovative products, but also acquire unneeded assets while becoming dangerously burdened with debt. This results in the need to either down-size operations—and occasionally leads to bankruptcy.
The paper begins with a clear-eyed analysis of the market. On the one hand, the authors note, the biopharmaceutical industry is in the midst of a renaissance, with high funding levels and record drug approvals—not only across traditional therapy classes like small molecules and biologics, but also for cutting-edge gene and cell therapies.
But pressures are intense. While the largest companies can weather major adverse events, smaller firms are in a more tenuous position. The reality is that a single clinical trial failure can scuttle the entire enterprise.
"Or paradoxically," the authors write, "a single success can lift a biotech onto the radars of pharmaceutical buyers eager to add potential gems to their R&D pipelines, and the difficult work of merger integration lies ahead."
In fact, biopharma has seen a resurgence of large-scale M&A. The authors explore how major M&A can lead directly to excessive assets and bloated operations. Detailed case studies take a look at how several leading biopharmaceutical companies leveraged asset-valuation and disposition to manage M&A, consolidations and bankruptcies.
Lastly, the authors encourage stakeholders to weigh three key questions about the biopharmaceutical companies in their investment or lending portfolios:
Is the firm positioned to profit within a changing political and competitive arena?
Could it handle redundant resources after M&A?
Has it catalogued its current assets and equipment to serve as potential collateral?
"Carefully consider the answers to these questions," the authors conclude, "because they could mean the difference between a thriving, expanding business—or a rapid downfall after a single product failure."
Download the Free White Paper
How to Right-Size Your Biopharmaceutical Operations Through Asset Valuation
Published by Tiger Group and Liquidity Services