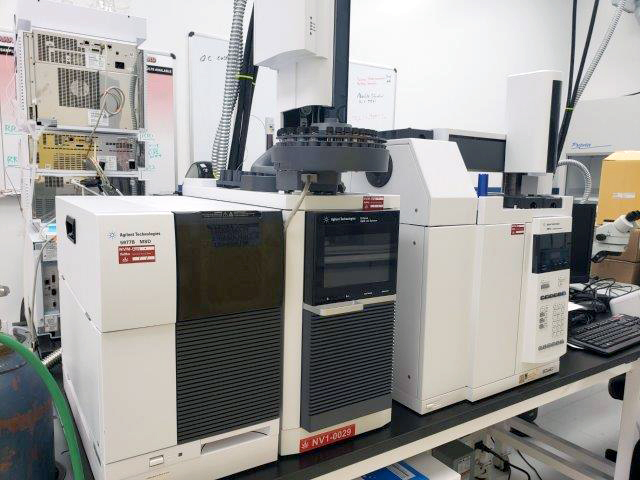 Tiger Group Online Auction Features Late Model Equipment from CBD and Cannabis Manufacturer
Dec. 9 auction offered QC analysis, sterilization, and filling/packaging equipment with applications for pharma, CBD and other industries.
Tiger Group held an online auction on Dec. 9 of late-model equipment surplus to the ongoing operations of a leading CBD and cannabis manufacturer.
The auction featured well-maintained equipment, including:
2017 Agilent lntuvo 9000 Gas Chromatography System, complete with 7697A Headspace Sampler
2017 Agilent Ultivo Triple Quadrupole LC/MS System
2018 Tuttnaur Autoclave, Model EZ11-Plus
Laminar Flow Station
2017 Waters Preparatory System, Model SFC 350
"We are pleased to be selling late-model equipment from this industry-leading company that can crossover to multiple industries, including CBD, pharmaceutical and industrial," noted Jonathan Holiday, Director of Business Development, Tiger Commercial & Industrial. "Many of these assets have had minimal usage and were purchased just in the past few years. As the CBD industry heads into 2021 with a far more positive outlook, this sale presents an excellent opportunity for companies to buy manufacturing equipment that will help meet the anticipated rise in demand."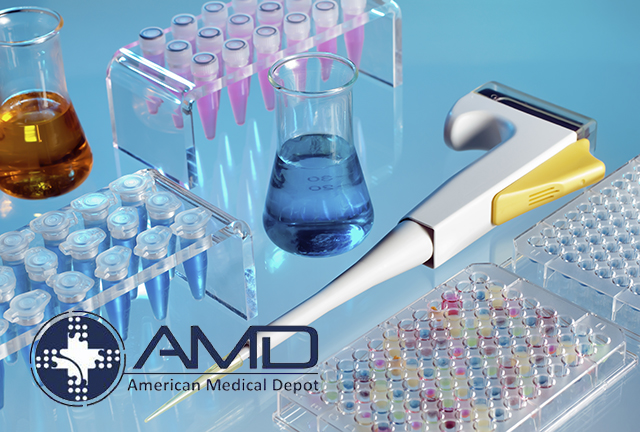 Tiger Group Auctions Inventories from Major Distributor of Disposable, Durable Medical Supplies
Following private treaty bulk sales and successful auctions of assets from three of American Medical Depot's (AMD) six facilities, Tiger Group wrapped up the wind-down of this major distributor of medical equipment and supplies with online auctions in mid-January for in excess of $16 million in inventories plus other assets from the company's three remaining locations.
Auctions for the assets of AMD's 29,000-square-foot Miramar, Fla. distribution center, 63,000-square-foot Schenectady, N.Y. facility and 59,000-square-foot Whitsett, N.C. warehouse were scheduled for Jan. 12, 13 and 14, respectively.
Available items included personal protective equipment (PPE), personal paper products, hospital textiles, sterilization wraps, swabs/cotton balls, medical gloves, bandages/dressings, alcohol products, acute care monitoring units, needles, test kits, and calibrators. The products came from such leading manufacturers as Becton Dickinson, BSN Medical, Integra Miltex, Mortara, Graham Medical, Hemosure, Jant Phamacal, Lifesign, Welch Allyn, and ChemDAQ.
The event additionally offered an array of material handling equipment; pallet racking and shelving; plant support equipment; office furniture, fixtures and equipment; and IT/ telecom and other office and warehouse electronics from the three locations.
"Based on the strong response to our fourth quarter auctions of inventories and other assets from AMD's distribution centers in Vernon, Calif., King of Prussia, Pa., and Tampa, Fla., we anticipate another round of spirited bidding for PPE and other vital items at these three final auctions," said Tiger Group Senior Director John Coelho. "Each auction presents exceptional opportunities for medical product distributors who serve hospitals, medical offices, nursing homes and other facilities to fortify their inventories at a time when the pandemic continues to strain the nation's healthcare system."
Beyond the medical arena, the distribution centers' material handling equipment, pallet racking, office furniture and technology assets can be employed in a wide range of manufacturing, warehousing/distribution, and office facilities, Coelho added.
For a complete listing of the assets up for bid, visit: www.soldtiger.com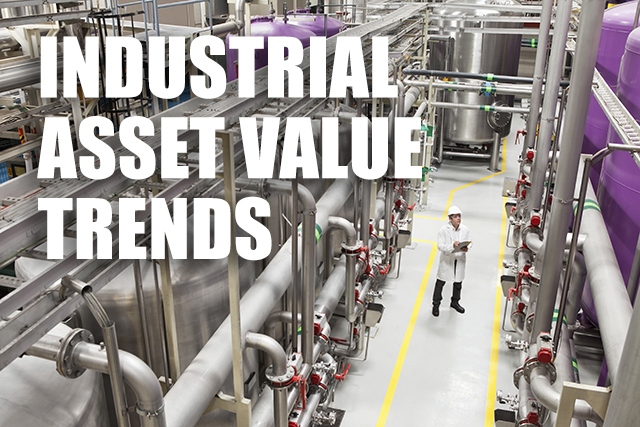 Tiger Assesses Recent Value Trends for Industrial Machinery and Equipment Categories
Industrial risk assessments require different considerations from consumer inventories – certain markets are still experiencing disruptions, whereas other industrial markets have since stabilized from the initial shock of shutting down in 2020 and are adapting to new operational safety restrictions in 2021.
Tiger has comparatively assessed the value trends of major machinery and equipment categories in related industries from 2019 through 2021 to provide a more accurate picture of each industry's overall outlook.
To view the most recent value trends for industrial asset categories, please click here.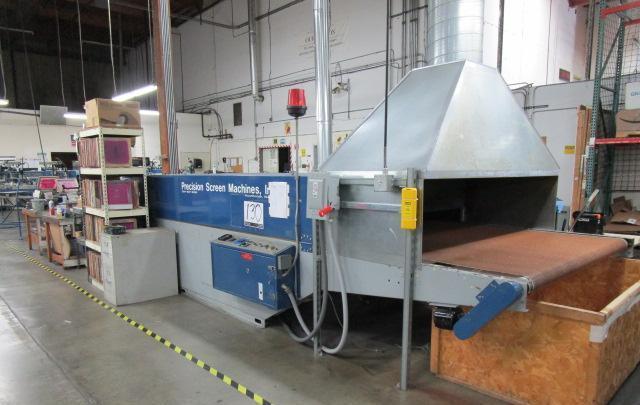 Tiger Group Conducts Auction Featuring Screen Printing and Embroidery Equipment
Tiger Group conducted an online auction on November 12 of textile embellishment and warehouse equipment, blank inventories of apparel and hardgoods, and intellectual property of a wholesale supplier of custom-designed promotional products for the giftware and tourism industries that are winding down operations.
The offering of manufacturing assets from the company's 72,000-square-foot Kent facility included screen printers from Challenger and M&R; embroidery machines from Hirsch, Tajima and Barudan; Amscomatic folders; dryers and pad printers.
Blank inventory up for bid included tee shirts, sweatshirts, fleece wear, jackets, hats and caps, socks, mugs, water bottles, totes, and a variety of other apparel and gift items. Bidders also vied for intellectual property from the 65-year-old company, including contracts, artwork and graphics, customer lists, and website URLs.
"This was a fantastic opportunity to purchase well maintained screen printing, embroidery and pad printing machinery and peripherals," said John Coelho, Senior Director of Tiger Group's Commercial & Industrial division. "Screen printers and others in the textile and apparel embellishment industry — along with any company seeking over-the-road rolling stock, material handling equipment, plant support and office FF&E — will be interested in this unique opportunity to purchase exceptionally clean equipment that is perfect for supporting existing operations or startups. The many available M&R screen printing machines had comprehensive scheduled and preventative maintenance, with all replacement parts purchased directly from the manufacturer."