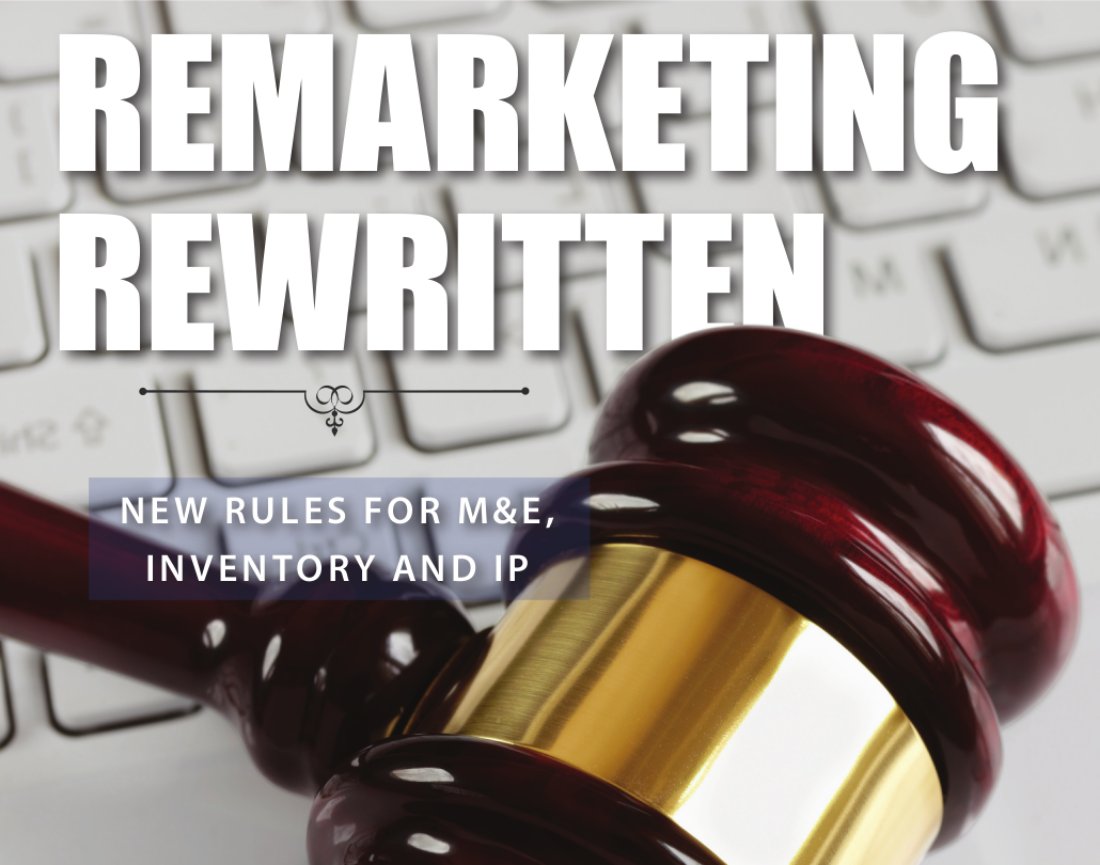 When creditors hired Tiger Group to liquidate the assets of Sherwood Brands, a U.S. candy manufacturer and distributor, the sale followed what might be thought of as today's "new rules for maximizing asset recovery." These new rules reflect the expanded role we believe we must play to be competitive in today's fastpaced and more complex business culture. At some point, one could argue, we opened a kind of Pandora's box: We discovered that our curiosity about finding new and more creative approaches to extracting value for clients has become the cornerstone of our services – the new norm.
Unlike the relatively simple liquidations of the past, for example, Tiger's strategy at Sherwood had five distinct components. For starters, we enlisted Sherwood's in-house sales force to sell off the bankrupt company's former inventory to existing customers, focusing immediately on moving seasonal items prior to the onset of the holidays. In tandem with this effort, we used an online-only sale to liquidate furniture and office equipment. We also leveraged a sealed-bid process to offer up intellectual property such as trademarks, domain names, customer lists, and product designs. Finally, we conducted a live webcast auction to liquidate Sherwood's machinery and equipment, while the company's plant and separate distribution center were sold using a live real estate auction.
Is this precise mix of strategies appropriate for every sale? Not necessarily. A raft of factors — including the types of assets in play, characteristics of the target buyer, how the target audience prefers to buy and many other considerations related to timing, logistics, occupancy costs and more — will shape the process from the bottom up.
By comparison, a top-down process is, arguably, fast becoming obsolete. Instead of allowing the intricacies of a sale to shape the process organically, top-down approaches hinge on the firm's particular niche – its expertise in a specific category of M&E or retail or wholesale inventories. "Nobody has liquidated more candy companies than us," such specialists will argue.
In today's economy, such narrow specialization too often translates into missed opportunities for the seller. This is why "Employ sophisticated partners" is an important new rule of remarketing today. The firm should be able to extract more value for its client by employing asset – and context-appropriate strategies in creative ways. Like a skilled general contractor, the firm should also be able to manage the process from A to Z, bringing in experts when appropriate and knowing when certain tools should or should not come out of the box.
A premium should be placed on analytical rigor as well. The firm should ask big-picture questions: What is unique about the project? What can be done differently in order to extract more value? Last November, when Tiger was liquidating the assets of Florida cabinetmaker Regal Kitchens, the team analyzed all components of the sale and carefully scrutinized the potential buyers. The goal was to determine not only how users in today's market are acquiring woodworking machinery, but also how that process could be improved. Tiger sought to give these highest and best-paying buyers more information and customer service than they had been trained to expect. The team elected to use an online-only auction format to cater to the buying preferences of this industry's end users. We then enhanced the experience by running video footage to show Regal's machines in operation, which boosted buyer confidence. The sale beat all projections, and this illustrates another new rule: "Employ creative solutions."
Probably the most important new rule, however—"Assess options early" hinges on scenarios that might not be so optimal. Naturally, when a distressed business is focused on repair with high hopes of recovery, it can be unpleasant to contemplate the potential failure of these efforts. But calling in the liquidator at the last minute flies in the face of the kind of planning and analysis needed to make the most of the process. When the "What ifs?" are all on the table early, the odds of preserving asset value are simply higher, because this enables the firm to help the client recognize and respond to potential recovery options and key tipping points related to recovery values. By having a realistic perspective on how the liquidation might play out, the client can make prudent and timely decisions. The alternative is to be on the defensive.
Some liquidation firms are equipped to micromanage complex processes and incorporate rapidly evolving, high-tech tools. But the aforementioned new rules for remarketing go further. They involve a commitment to early analysis and fresh, big-picture perspective – precisely what Tiger strives to bring stakeholders to maximize recovery in today's fast-paced economy.