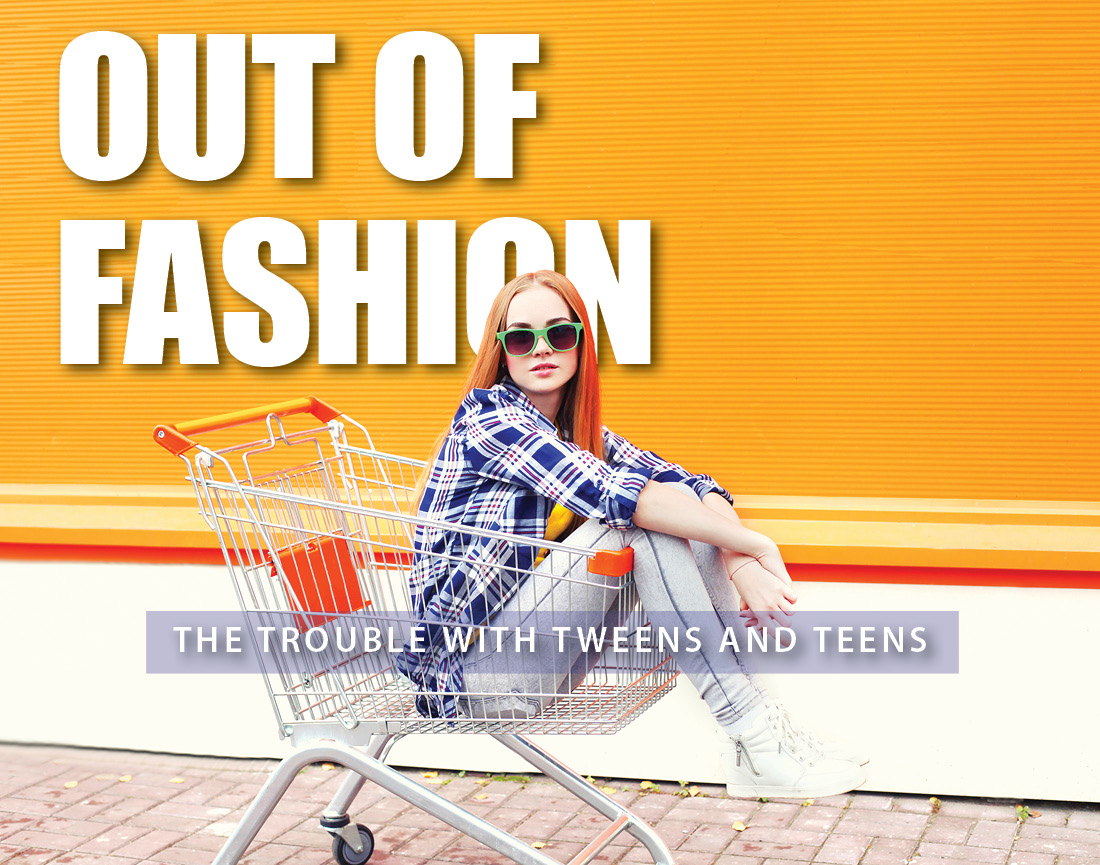 Apparel retailers targeting tweens and teens are taking a big hit. While we have already seen filings from the likes of Cache, Wet Seal, dELiA*s and Deb Shops, this is likely just the beginning of a larger trend. Amid dwindling sales at many (but not quite all) tween and teen-focused chains, the sector is positioned for further consolidation and additional filings.
In the heyday of the American mall, retailers of this type were major traffic drivers. Why are they so challenged today?
Historically, the mall played a significant role in the daily social lives of American tweens and teens. This was especially true in the 1980s and 1990s, when kids would hang out at the mall for hours on end. But beginning with the release of the iPhone in 2007, social media began to displace the mall in the hearts and minds of America's youth. Gradually, young people and their parents began visiting malls less frequently. The 2008 economic collapse, which drove even affluent Americans straight into the arms of Target, Walmart and Costco, didn't do teen-focused specialty retailers any favors, either.
In its spring 2014 "Taking Stock with Teens" report, Piper Jaffray Cos. cited a 30 percent decline in mall traffic by teen visitors over the past ten years. More than 7,500 respondents reported an average of 29 annual visits to the mall — as opposed to 38 in 2007. They also described spending more on food and events than on clothing — a first since the study launched in spring 2001. For its part, Green Street Advisors predicted in a January 2015 report that same-tenant sales at U.S. malls would grow just 1.2 percent between 2016 and 2019. Previously, the firm had predicted a 2.6 percent increase for this timespan. Green Street also forecast a slowing mall rental rate of 1.5 percent for the next three years, down from a previous 2.5 percent estimate.
To be sure, time-pressed, working moms have discovered how easy it is to stay at home and order the kids' clothes and shoes from online players such as Zappo's, Overstock or Amazon. However, this is not simply an e-commerce story. It is also about shifting customer preferences. Back in the 1980s, tweens and teens were exceedingly brand-conscious. The shoes had to be Air Jordans, the jeans Levi's. Walking into the school with clothes from a discounter or, God forbid, thrift shop, would have resulted in merciless teasing.
Today, those kids who do care about clothes understand that mixing and matching your own fashions — creating your own style, from a number of sources, not just the "authorized" ones at the mall — is cool. Fewer kids feel that their identity has anything to do with the brand of jeans or shoes they wear. Pop culture has changed to the point that rapper Macklemore scored a hit with "Pop Some Tags," a song extolling the virtues of thrift shopping.
Increasingly, what teens do care about happens on a pixelated screen: In Piper Jaffray's fall 2015 iteration of "Taking Stock with Teens," for which 9,400 teens were surveyed, 73 percent of respondents said they anticipate buying a next-generation gaming console or already own one, a six percent increase over the prior year. That means more kids and parents will be shelling out $60 or $80 for videogames — money that, in the old days, might have been spent in apparel stores.
Given the reduced role of brand consciousness in today's marketplace, it is little wonder that some tween/teen retailers have stopped putting oversized brand logos on their apparel.
Tween and teen retail is a heavily competitive vertical. Just losing a small percentage of your brick-and-mortar sales — even if those sales transfer right to your online channel—still leaves you with the significant burden of your leases and four-wall expenses. In today's tough retail marketplace, it doesn't take much of a reduction in store profitability to reach a point of no return. What about the much-hyped promise of omni-channel retail to keep chains in the black? While online strategies are certainly necessary today, they hardly amount to a panacea. After all, creating a truly viable online infrastructure that can compete with Amazon is incredibly expensive. If you are merely recapturing lost sales via this capital expense, where is the windfall?
Which troubled chains have a better chance of remaining viable? Retailers who address their cash-flow constraints early tend to be better positioned to renegotiate and terminate their undesirable real estate. Cash gives retailers options. When companies fall into insolvency, options are more limited with respect to lease mitigations. Without sufficient cash on hand, such chains have no choice but to file for bankruptcy. Moreover, without an infusion of additional loans or capital, they will have no means of surviving the expensive process of bankruptcy.
Amid this shakeout, asset-based lenders need to continuously look at the inventory of their borrowers in this sector. Allowing appraisals to sit for too long poses quite a risk. While staple products such as jeans or white t-shirts do sell year-round, generally speaking apparel inventory is like the seasons: It should turn four times a year (that might be high for certain concepts, but three-plus turns per year would be considered healthy and a good benchmark). Be on guard, then, for anything less than this. Why? Because as the seasons change, underperforming retailers will accumulate more and more unsold, out-of-fashion inventory, and potential recovery values will shrink in kind.
The tween and teen market is made up of some of the most finicky consumers. They know what they want and are not swayed by their parents' choices in fashion. They migrate fast and are difficult to lure back once they have moved on. Decreasing comparable store sales is the clearest indication that a migration could be taking place. Comps need to be tracked closely as the first sign of changing trends.
The metrics discussed above may lead to insolvency, but the good news is that appraised values in this vertical have held in most bankruptcy filings during the past year. In most cases, tween and teen retailers carry very lean inventory levels – resulting  in very quick going-out-of-business sales. The perceived value created by strong liquidation/store closing language leads to better sales and, ultimately, to achieving the recovery of appraised values in bankruptcy scenarios.
This article originally appeared in ABL Advisor, April 2016