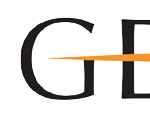 Tiger Valuation Services, LLC is one of the nation's leading inventory appraisal firms, with experience spanning virtually all products and industries. Tiger's talented professionals develop valuations for financial institutions, helping the country's major lenders issue asset-based loans for retailers, distributors, and manufacturers.
Job Description:
The Senior Analyst leads a project team consisting of two financial analysts and a writer. The Senior Analyst is responsible for managing all aspects of each valuation project, including:
Performing the field diligence for each project, including conducting management interviews and inspecting company property and inventory
Handling communications with the appraised company and the client
Thoroughly reviewing the appraised company's financial reporting and researching relevant industries to determine the current valuation and future viability of subject company
Evaluating both the internal and external transaction risk and mitigating the existing risk factors for both the client and other stakeholders
Performing market analyses of at-risk and troubled industries to develop the liquidation strategy for appraised companies
Coordinating with members of internal team to construct the financial exhibits and written narrative that support the liquidation strategy
Participating in follow-up meetings with company and client contacts
Qualifications
Bachelor's degree in finance, economics or accounting required; professional certificates or MBA a plus
10+ years of experience in asset-based lending, trading, distressed debt, equity research, finance, business valuation, or other related fields
Strong analytical, problem-solving, planning, and organizational skills
Ability to think independently
Excellent written and oral communication skills
Attention to detail
Team leadership experience
Ability to manage multiple projects simultaneously under tight deadlines
This position requires approximately 30-50% travel, with most field visits typically conducted within one business day.
If you are interested in applying, please email sfariz@tigergroup.com. Due to the high volume of resumes we receive, only candidates selected for further consideration will be contacted.