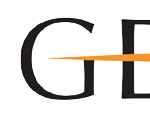 Tiger Field Exam Services, a division of Tiger Valuations Services LLC, is a solution-driven consulting firm with a highly experienced professional staff. Tiger Field Exam Services embodies hands-on experience in the asset-based lending industry, with clients throughout the U.S. and Canada. Our client base is comprised of domestic banks, a wide range of independent commercial lending companies, financing subsidiaries of major industrial corporations, and more!
Job Description:
Tiger Field Exam Services offers an exciting opportunity as an ABL Field Examiner. Responsibilities of this role include:
Performing remote and on-site engagements consisting of field examinations to review accounts receivable and inventory loan collateral and identify any areas of potential exposure
Plan, direct, control and fulfill the examination assignments
Provide industry specific recommendations to the borrowing base structure
Prepare clear and concise high level reports, highlighting areas of risk and exposure
Review loan documentation as it relates to the audit/exam assignment
Function in varying capacities such as working independently on engagements or with client staff
Prepare and participate in meetings and presentations
May be asked to coach, mentor, or train others and teach coursework as subject matter expert
Responsibilities:
A strong field examiner candidate will possess the following skills/traits:
Bachelor's degree in related field
Prior asset-based lending experience
Advanced accounting and analytical skills
Strong written and interpersonal skills
The ability to travel, as needed throughout the U.S. and Canada
Highly motivated professional who enjoys both a team environment and working independently
Proficiency with Microsoft Excel and Word
Experience with AssetWriter, AssetReader and other data-mining software a plus!
We pride ourselves on our benefits including:
Competitive salaries
Comprehensive benefits package
Flexible work schedules