Jeremy Halford Joins Tiger Group as Managing Director of Commercial & Industrial Division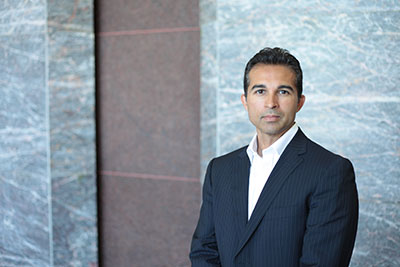 LOS ANGELES, July 26, 2017 /PRNewswire/ — Jeremy R. Halford, a veteran of the international banking and insolvency industries, has joined Tiger Group as Managing Director of the asset valuation, advisory and disposition services firm's Commercial & Industrial Division.
Halford comes to Tiger with over 20 years of experience in restructuring, distressed debt investment and executive leadership within the banking industry, working on creative solutions for large liquid and illiquid companies in the U.S., Europe and Asia. Over the course of his career, Halford was intimately involved in several major restructurings, including Kaiser Aluminum, GST Telecommunications, Japan Airlines, and Gate Gourmet.
From his base in Tiger's Los Angeles offices, Halford will be responsible for the execution of Tiger's commercial and industrial dispositions, including orderly sales, public auctions and sealed bid offerings of machinery, equipment, inventory and real property. Halford will also oversee the group's day-to-day operations and work hand-in-hand with Executive Managing Director Jeff Tanenbaum in charting the Commercial & Industrial Division's strategic direction and growth.
"As Tiger continues to expand into such markets as purchasing enterprises, debt instruments and real property, we are selectively building our leadership team to incorporate quality restructuring professionals like Jeremy," said Tanenbaum. "We are excited to have Jeremy on board to enhance the sophistication of our product offerings, while allowing me the time to focus on broader Tiger initiatives, including further development of strategic partnerships, securing complex engagements and collaborating on projects spanning our different divisions."
Halford comes to Tiger Group from Union Bank Corporation, Los Angeles, where he served as Vice President, Strategy and Capital Management. Earlier, he was a London- based special situations and distressed debt investor. During his years there, Halford managed investments as a Principal and Officer of the Investment Committee at European hedge fund Agilo Ltd., and previously served as a co-founding member of the Special Situations Team at Arrowgrass/Deutsche Bank AG., a European multi-strategy hedge fund.
He began his career at Houlihan Lokey's Financial Restructuring Group in Los Angeles, providing complex investment banking advisory services to both debtors and creditors.
A resident of Los Angeles, Halford earned a Bachelor of Arts degree in Economics from Northwestern University, Evanston, Ill.